Mac and cheese challenge food network
A pure Maine experience Surprise does not adequately describe how she felt. She accepted the challenge and they quickly went to work making their own versions of the comfort food.
To the delight of the crowd Hancock won the "Throwdown". It's rich and delicious and, of course, loaded with big chunks of Maine lobster meat," Hancock said.
Privacy and Cookie policy.
It is made with Maine lobster and shell pasta enveloped by a creamy mascarpone-cheddar sauce and topped with a crunchy mix of panko bread crumbs, herbed butter, lemon zest and parmesan cheese. In addition to his seven restaurants, Flay shares his knowledge through his 9 cookbooks and his many national cooking shows on the Food Network and is also a Food Correspondent for "The Early Show" on CBS where he regularly informs a national audience about seasonal dishes and ingredients. Enter your email address. Hosted by Queer Eye alum Ted Allen , the setup has always been four amateur chefs taking on a complex cooking challenge.
Recently, Allen was interviewed about the show and gave some wise cooking advice about making an American favorite: Mac and cheese.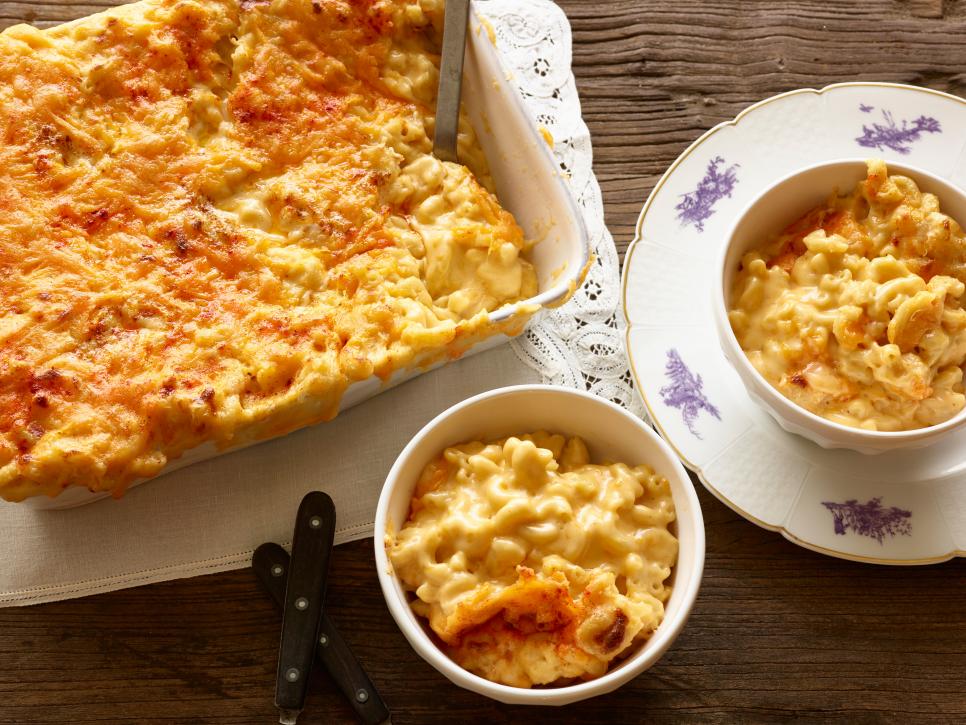 Get a sneak peek of tonight's summertime appetizer basket! Chopped is all-new tonight at 10 9c! One can argue contestants being put under pressure on shows like Chopped has helped the public take a stronger initiative in being creative in the kitchen.
Delilah's 7 cheese mac and cheese
While many food-making competitions, like those hosted by Gordon Ramsay, can be a little too stressful to the point of being harmful, Chopped makes the challenges more fun. Yes, there is pressure, but it makes wannabe chefs think on their toes and create some truly inventive dishes. Allen recently recounted some of the worst cases over the years. Many of the challenges imposed use ingredients and dishes from other countries to make the creations all the more creative.
Poblano Chicken Mac & Cheese.
hamburger helper chili mac soup.
Get Dessert Inspiration.
Rule the Kitchen with More Recipe Faves!